I'm excited to be off on a course this week at one of my favourite places, Yellow Point Lodge. I usually go to YPL to recharge my batteries and this will be no different except that I will be in a course learning about all the flora and fauna that inhabit this precious bit of BC.
The sketch above is from another fantastic memory making tour to Haida Gwaii. This old growth tree was drawn with a fun pen that is really kind of magical. It's a black Elegant Writer calligraphy pen that when you add a bit of water, green and purple colours come flowing off the page like in this sketch. It's a great tool to add to your art kit.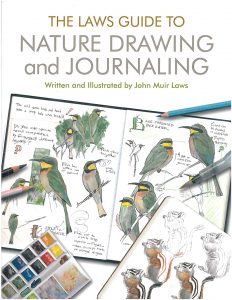 Creating memories is as important as collecting memories and my plan this week is to deepen my relationship with the natural world. I've got a few great books to inspire me including this one by John Muir Laws. My paints, pens and a new journal are packed. I'm ready to go.
Here is a past blog post to check out that focuses on collecting memories in nature. If you enjoy painting watercolours you may appreciate the technique tips from Alison Watt. If this doesn't float your boat, no worries, I will be back next time with more memory collecting tips.
I'm super excited about my new website and hope you have a minute to check it out. And if you're interested in my upcoming workshops, please do check out the Map a Memory page on the website.