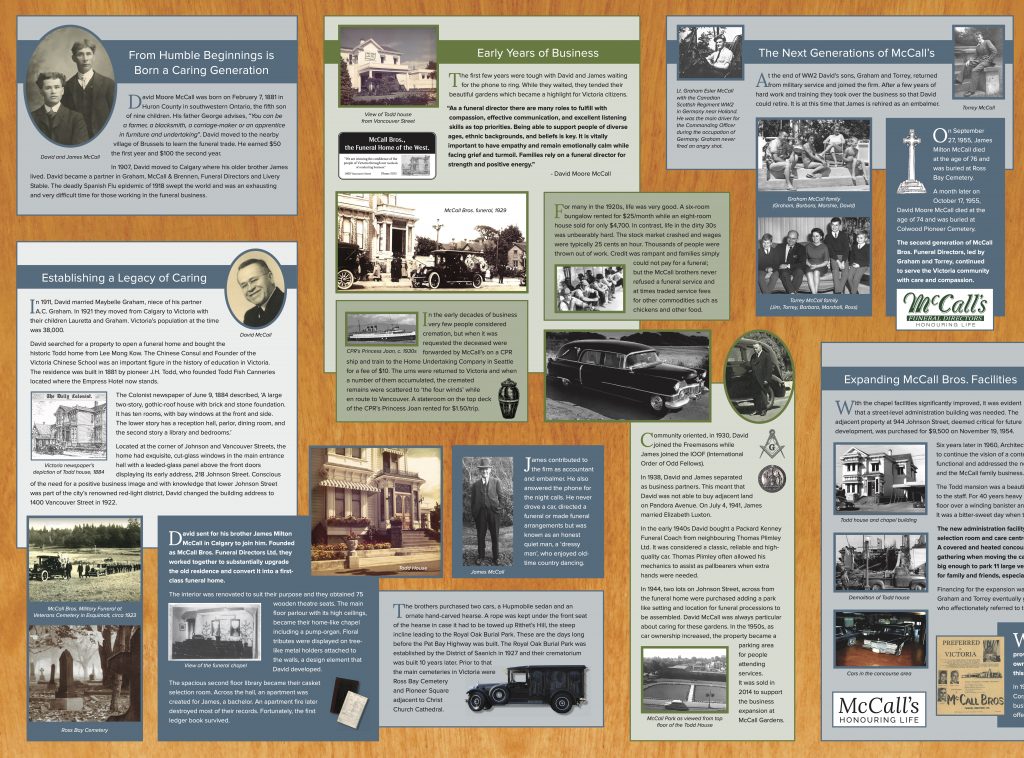 A business starts with an idea, identifying a need and bringing/building a skillset to match. When you introduce family dynamics to the equation, keeping the momentum and success going for 100 years through four generations is a notable achievement and most definitely worth celebrating.
The family behind McCall Gardens is an example of the hard work that it takes to create a legacy business, one that focusses on providing caring and compassionate service to generations of Victoria families. From their humble beginnings in 1921, this funeral service provider has been leading the way with innovation and foresight as people's needs evolved.
And then there is the challenges of working with family. I remember David McCall (3rd generation) telling me a gem of wisdom shared with him from his Uncle Torrey McCall (2nd generation). Torrey said, "The first generation starts the business. The second generation grows the business, and usually the third generation kills the business."
Motivated to debunk that trend, David worked very hard to make sure this scenario didn't happen at McCall's. Now with his son Trevor as the fourth-generation McCall, there is a solid future ahead serving the Victoria community.
The majority of the legacy stories created by Visual Life Stories are books. For McCall Gardens we took a different strategy and created a display. Fabricated by the professionals at GraphicFX Signworks, it has a 3D quality to it and sits 42" high and 13' long.
Huge congratulations to McCall Gardens, 100 years in business is no small feat to survive and thrive! I wish them much success for the next 100 years a they continue to honour life in our community.
Here is a short video I created of the legacy display. The placement adjacent to the sanctuary room creates an accessible opportunity for people to view the display and perhaps have something to distract them from their grief.
It has been a privilege to work with the McCall Gardens family. Their business exists to honour and celebrate lives, a value we share. Do you know a family business that has survived the ups and downs of the world and family dynamics, one that deserves to be celebrated? I'd love to work with more family businesses to shine a light on their hard work and tenacity. You can easily reach me here.