Suddenly I no longer had a brother who lived nearby. Earlier this year my younger brother JP died. A current of shock and grief pulsed through my body – followed by action. There were things to be done, and decisions to be made.
Would we have a traditional church funeral or a celebration of life? If you knew my brother, you'd know that was an easy decision. Would he be buried or cremated? The decision to cremate him gave us the opportunity to scatter his ashes in numerous places he loved, including the ocean where I said my last goodbye.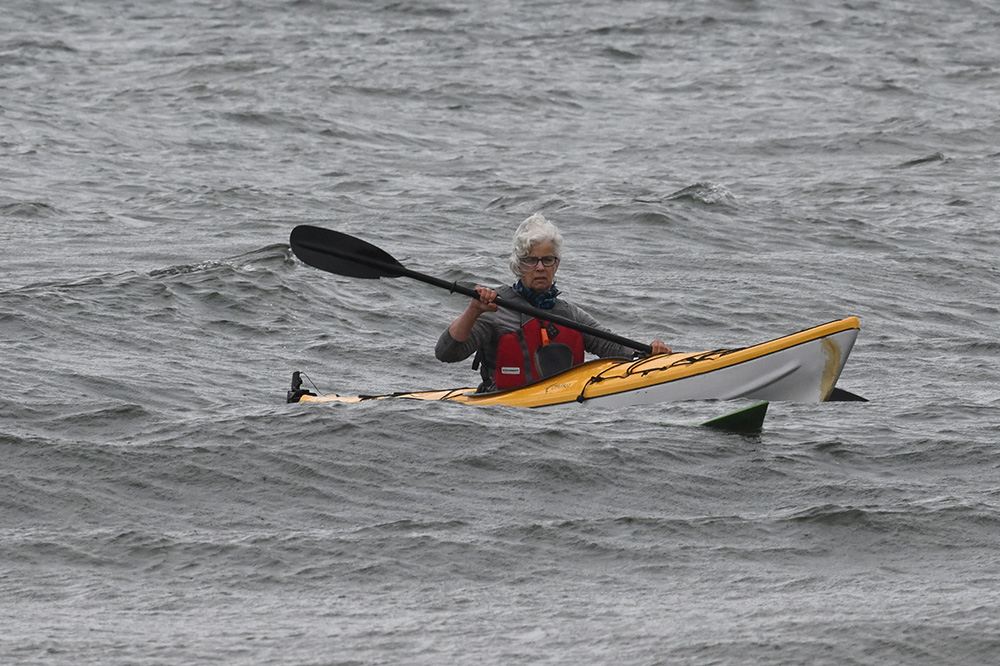 No matter who has died, once these initial decisions are made, the focus shifts to celebrating your loved one's life. Remembering the many steps along their path.
As a family member I was navigating my own grief journey while being aware of the need to support a community of friends who loved and missed him.
Creating a mini-life story booklet provided our family with something tangible to share. It gave us a way to celebrate his whole life. At a celebration, people will hear new stories about their friend, their sibling, their dad, their loved one.
An often-heard comment after a celebratory service is,
"I didn't know that they ____________," (fill in the blank with the new revelation).
Providing family and friends with a celebration booklet gives them a part of their loved one, something to remind them of the stories. A treasured keepsake.
I didn't want to create this booklet for my brother. I didn't want him to die so young, but I am very grateful that I could help others remember and celebrate him, to take some of his joie de vivré, home with them.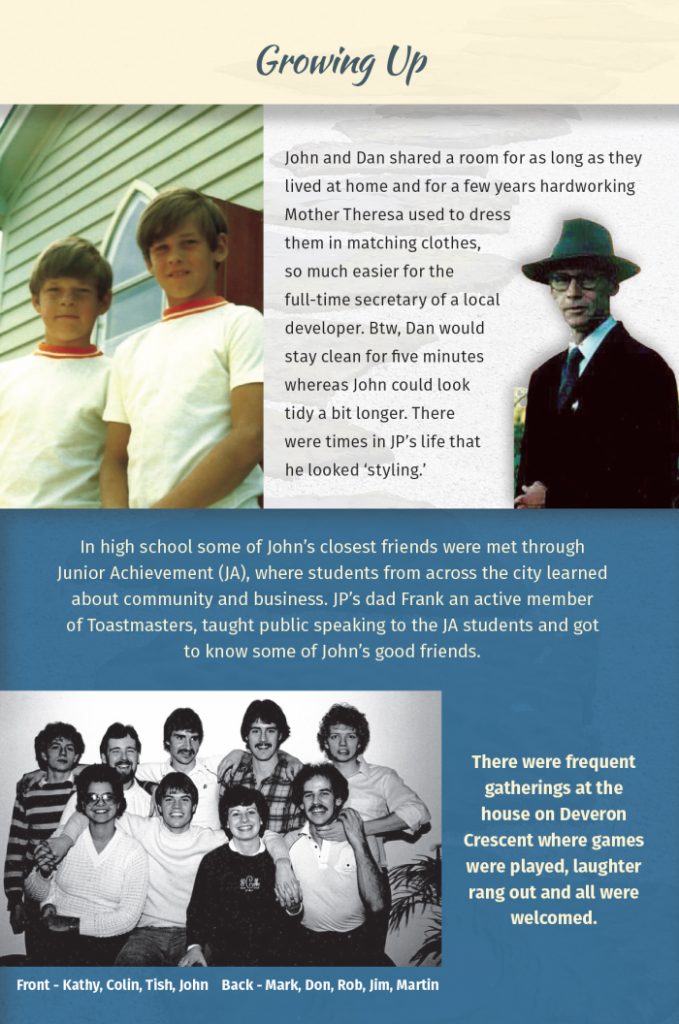 You can find examples of other celebration booklets on my website. They are 6" tall x 16" long, folded into 4 panels like an accordion and printed in full colour on both sides with lots of room for images and stories. This image is one of the eight panels in JP's booklet. And yes, he had a full head of hair in his early years!
Mini-Life story booklets for someone who has died typically are based on the obituary. It would be an honour to help you celebrate someone that you love, to help share and remember them with family and friends. Do you know someone celebrating a milestone birthday or event? These booklets are a treasured keepsake no matter what event you are celebrating. Stories are at the heart of every person.