How to open your memory bank or someone else's and begin to record memories? It can be tricky especially with people who are worried they won't remember. How often in a week do you hear someone say "I can't remember"? Seems to me that calling it a memory bank sounds like a place where there is a special code you use to access it. I prefer to think of our memory as a river with a vast number of tributaries.
Brenda shared her memories of rowing on lakes and rivers on her journey to win two gold medals. This visual story is a great example of choosing a specific time frame and theme for your story. That is the first of our 3 Steps to Collecting Memories. Make it easy for yourself.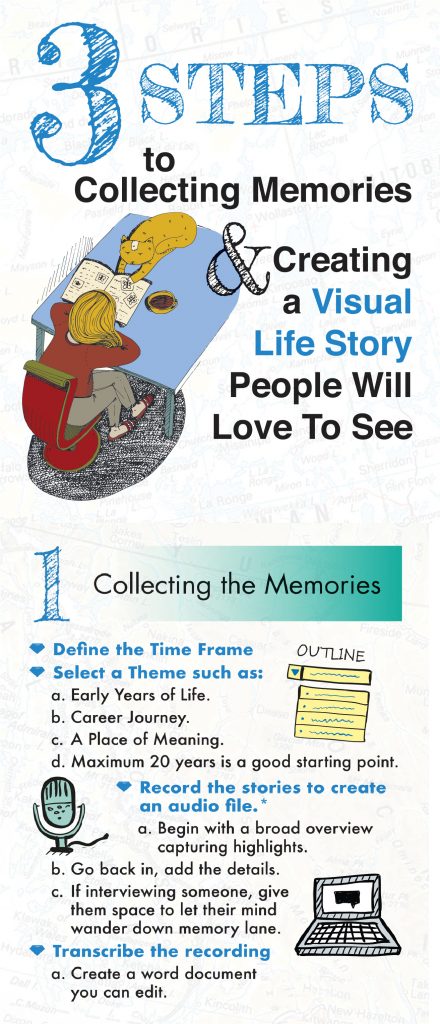 Good questions and open-ended prompts definitely help to dig up memories, especially if they trigger an image in your mind. Try this – Describe your childhood bedroom. When I was a teenager mine had purple walls, and one was very Deep Purple (in honour of the band). I can also picture the window that I climbed out of while wearing a cast on my left leg!
Another fun way of searching around in your memory is to read a question and then close your eyes. Take a deep breath, relax, give yourself plenty of time to wander down the memory river. Now start to imagine that time in your life:
How old are you?
What do you see? (Eyes still closed). Describe it in detail.
Who else is there?
What might you be wearing?
What are you there doing?
At this point you can either open your eyes and start typing or even better keep them closed and have a voice recorder on. You can type it later or have it transcribed. Let the memories flow into the river and down a few tributaries. It's fun!
I encourage you to try it. You can do this with someone else too, helping them navigate the river. Once they get to the end of a tributary, ask another question and bring them back to the river.
Here are a few more questions/prompts to consider:
What was your home like as you grew up?
What was your neighborhood like?
Where was a favourite place to go as a child?
These are part of our free download – Magic Questions. There are two downloads, one with questions from the early years of your life and one with questions from young adult years. Have fun with these.
I heard a great tip from someone who took our survey (it's still available for your input/insights – please and thank you). What she did was scan some old family photos and send digital images by email to her family members. She asked them to look at the image and tell her stories. What a great way to get a family to participate in collecting your history. Everyone in the family has a different perspective on what happened. Right!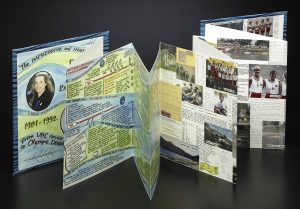 I read recently about an award-winning teacher named Janet Ruest here on Vancouver Island. As part of celebrating Canada's 150th she developed a project called My Story that encouraged her students, to go interview someone 30 years older than them. They could share the information in any format they liked. One student created a "spy's suitcase" after discovering that her great-grandfather had been a spy for Bulgaria during the Second World War. What an incredible discovery. I love that these students have caught the collecting memories bug.
Here at Visual Life Stories helping people tell their stories is a great honour and privilege. All too often I meet someone who says "I wish I had collected the stories of my mom/dad/uncle//aunt/sister/brother/cousin, etc, etc". Yes, it's an investment of time and resources, but you and your loved ones are worth it.
I'd love to talk to you about the stories you are wanting to collect.