I love this image of the hand reaching from the earth and wish I could find out who the artist is. Do you know? There are so many interpretations one could have for this piece of art. I look at it and wonder if the hand is reaching for a writing tool, the tree its pen.
Have you ever gone through old letters from friends or loved ones? You can hear their voice as you observe the curve of each letter. Handwriting is one of our most personal expressions. It collects our essence in the written word. How can you preserve this art in the age of sterile emails and text messages? You can create your own font.
Handwriting is more than just cursive lettering – it's printing, it's block lettering; it is the unique way we express ourselves. By creating our own font we can personalize a story and our stories are personal so why not reflect that in the lettering? And the wonderful thing is that it is easier than you think.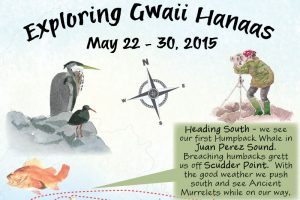 I've created three fonts – my basic printing in regular and bold as well as a brush-lettered font. There are many free fonts on the web but none of them are you. Here is an example of my three fonts used on a travel booklet for Maple Leaf Adventures.
When you decide to create your font there are numerous on-line tools available, my favourite font generator is YourFonts.
In a few simple steps you can write your individual letters on templates they provide. Once the font is created upload it to your computer and you can use it on documents you send. Your font will show up on "locked" documents like pdf files. It will not show up on "active" files like word unless you share your font with them and they upload it to their computer – very easy to do! Share your font with family and friends as a .ttf file. Let me know if you have any questions around doing this.
I love brush lettering and was inspired by a course I took a few years ago with Marilyn Reaves. I have since then bought this great book and refer to it often.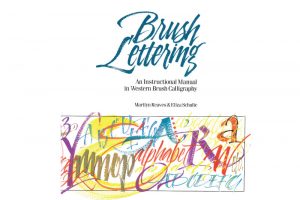 Brush Lettering – An Instructional Manual in Western Brush Calligraphy by Marilyn Reaves & Eliza Schulte. It is a fantastic book about brush lettering and a great source of basic and advanced lettering. This is a very well designed book that provides examples of brush lettering basics and a wide variety of variations on the theme.
This testimonial from a customer of yourfonts.com really speaks volumes to why preserving fonts is important; "I cannot express to you how rewarding the experience of creating this font has been! I had admired my late aunt's handwriting from childhood, as did my other siblings. Through your service, I was able to recreate our beloved aunt's handwriting for all of us to share, and use. It is like communicating with her in the hereafter." How cool is that, they recreated her lettering.
So in my quest to help you collect your memories, you can see that creating a font is another way of collecting memories. Take on the simple challenge of creating your own font. When you do, please share it with me, I'd love to see it.
Thank you for sharing this story with your community of people who you think might be interested.