I used this strategy to illustrate my skills as a Graphic Journalist while explaining the design process of a Landscape Architect.
Describing to potential clients what you do and the process you are going to use can be somewhat daunting. On one hand you want future clients to be assured that you know your "stuff". On the other hand it's easy to get caught up in the details of what we do and overwhelm people who don't know our industry, product or service.  
This is where the marriage of information and visual graphics can help. Framing text with graphic containers, highlighting different font sizes & styles, adding sketches and colour. Together it creates a visual story that is easy to digest and spurs what we all hope for with potential, future clients……further conversation.  
The usual process for landscape architectural projects starts with Design Development.  From there the project gets very detailed with Construction Documents (typically called working drawings and specifications). Finally Construction starts.  The last phase where inspection of the work under construction and management of paperwork is crucial.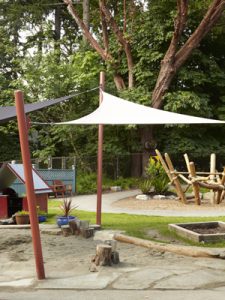 I have loved being a Landscape Architect and am proud of my legacy of work. It is a fantastic career for anyone who is searching for that beautiful blend of art, science, and construction. Getting out of the studio to visit job sites also adds that wonderful fresh air benefit. Connecting people with nature is one of my missions in life.  
As a Graphic Journalist my mission is to help people tell their stories in a way that captures the imagination.  With the explosion of infographics, the team at Visual Life Stories is adding a human touch with calligraphy and hand drawn sketches.  We can add photographs and will use our digital font but having the hand created touch sets our work apart. Do you have a message that you want to stand out from the crowd?  What is it?  Let's chat.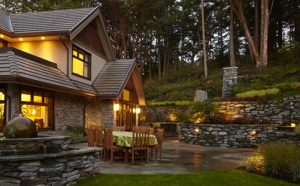 This beautiful home and garden belonged to a very special client who passed away all too suddenly.  I wish I had collected the memories of his personal story.  His garden lives on.
With pen in hand,
Deborah LeFrank, frequent Graphic Journalist, occasional Landscape Architect.