Fresh ingredients combined with really good friends sets the stage for a memorable feast.  Add to that – a place dear to your heart and you definitely have a recipe for a memory worth collecting – so you can relive it again.
What tastes like summer? Fresh mint combined with sugar, rum and lime juice!  I had to have this recipe.  How often have you said that?  It's easy to add recipes to a visual story. Create a text container that looks like a recipe card.  Draw it in light pencil.  Write in the recipe inside the box and then ink in the outline once you've finished writing.  Voilá, you can make Mojito's again!
The abundance of fresh food at summer markets always grabs my attention – and appetite.  When you are surrounded by food that took its time to grow to maturity – that is food to be savoured.
Salt Spring Island is a gem in the Gulf Islands of British Columbia, well known for its delicious and colourful Saturday market. Gathering ingredients and talking to the people who bring food into your hands is a cornerstone of the Slow Food movement.   slowfood.com
A focal point of our slow food feast was the Blacksmith Pizza.  Prepared dough was divided and stretched into beautifully shaped palettes.  A few minutes on the barbeque and they became Pizza Palettes – ready to accept a wide variety of colours and toppings that we sliced, diced, grated and shredded. Back on the barbeque to cook and melt – well it 'twas amazing and very delicious.
Who could resist sketching this meal – in particular that heart shaped pizza. We had created food art.  I certainly didn't want to eat it cold so I took a quick photo, enjoyed the feast and sketched later.  It's kind of like combining slow food with slow art – take your time and savour the experience.
For information on an upcoming Visual Journaling course with a Focus on Travel – check out Coast Collective on the shore of beautiful Esquimalt Lagoon.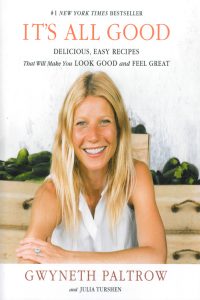 https://www.coastcollective.ca/art-class.php?id=78
Good food, good friends, and a good venue – definitely a recipe for a Visual Life Story.
On the theme of food, I bought a new cookbook this week and am looking forward to exploring great recipes using natural foods. I don't expect to start looking like Gwyneth Paltrow but hey I want more of that healthy glow.               It's all good.
Take time to enjoy the sweet, delicious and fresh food that summer brings.