Cost for Obit-Book Templates
Our templates are the most cost effective way to create a unique tribute to your loved one. While the look and feel is based on a template, the obituary and the images you add make this booklet as one-of-a-kind as the person you are honouring.
$450. includes 75 copies + one edit review.
Cost for Custom Obit-Book
A custom designed Obit-Book will reflect the style and personality of your loved one. The heart-crafted obituary will be the basis on the story. Additional details and images can be added to create a beautiful and meaningful memento.
$595. includes 75 copies + two edit review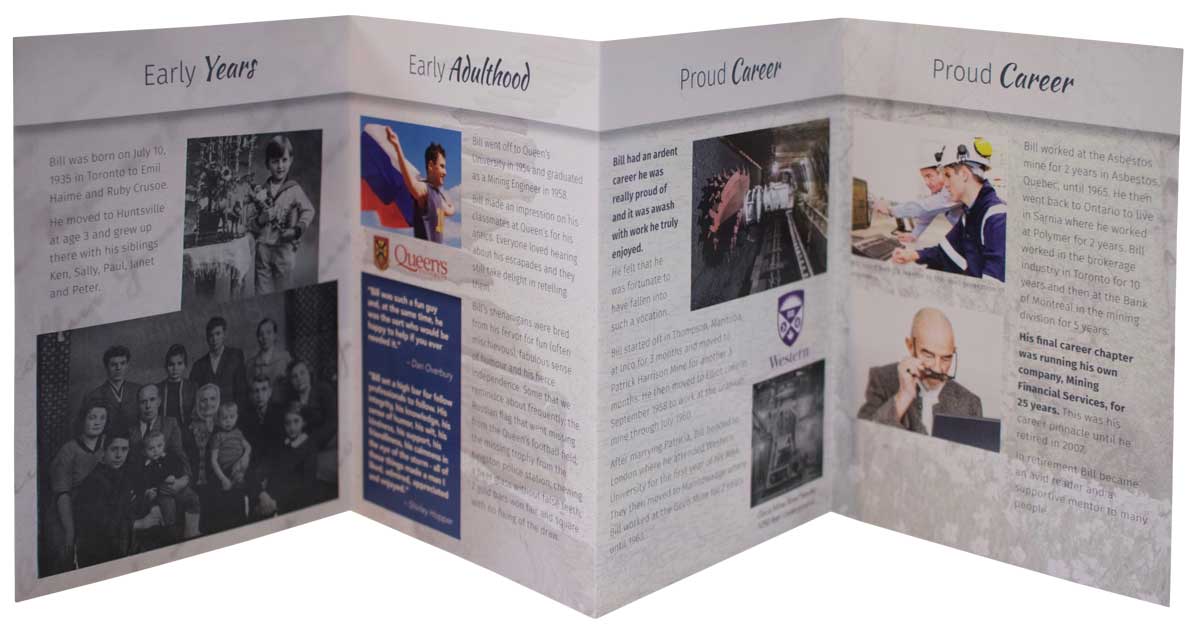 Additional Booklets  cost $2.15 per booklet. 
Taxes are extra. Delivery is included if part of the original order.