Cost for Mini Life Story Templates
Our templates are a cost effective way to create a unique celebration booklet. While the look and feel is based on a template, the written story and the images that you supply make this booklet as one-of-a-kind as the journey you are celebrating
$475. includes 50 copies + one edit review. 
Cost for Custom Mini Life Story
A custom designed Mini Life Story will reflect the style and personality of the story focus. The story you provide will provide the basis of the story. Additional details and images can be added to create a beautiful and meaningful memento.
$595. includes 50 copies + two edit review. 

These costs are based on you providing the written story. If help is needed to collect and write the story, we can do that for an additional fee determined once we know what your needs are.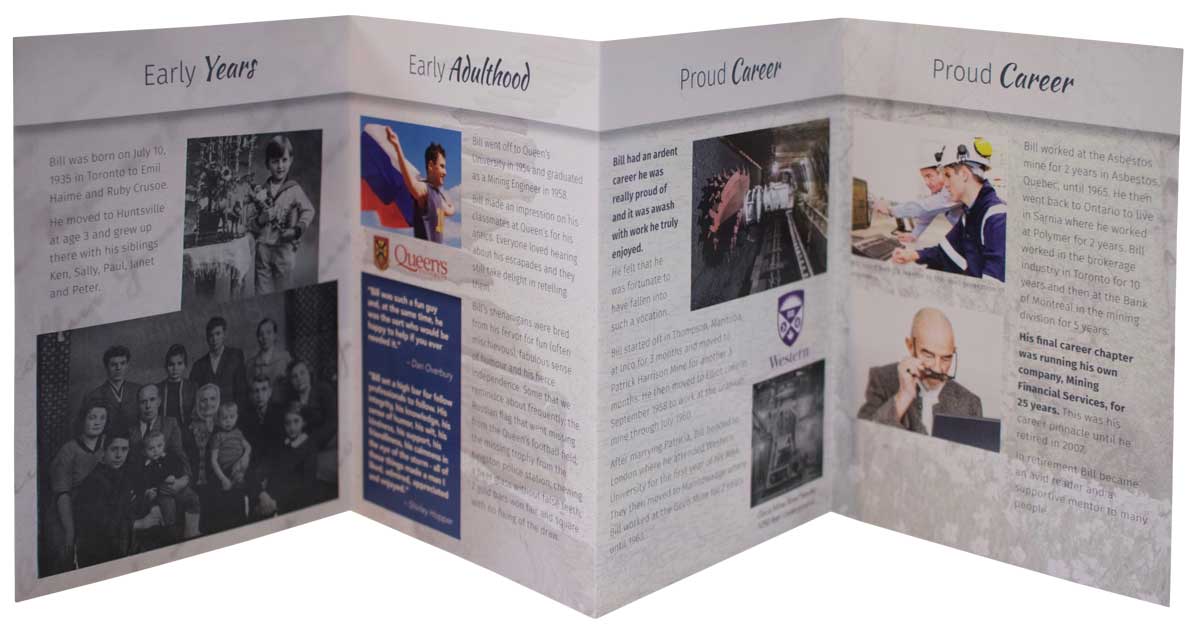 Additional Booklets  cost $2.15 per booklet. 
Taxes are extra. Delivery is included if part of the original order.