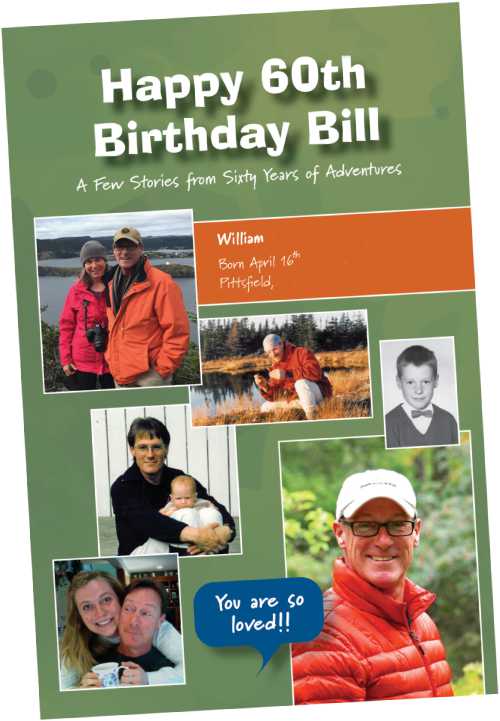 Growing up in Newfoundland, Bill is a consummate storyteller and has led a life of curiosity, adventure, with a very healthy dose of kindness. When misfortune hit him with a diagnosis of ALS, we jumped into action doing interviews and recording his many stories.
His recent 60th birthday was celebrated by sharing some of the stories and images collected.
We are now working diligently and passionately on this very personal and often quite hilarious life story with the goal of sharing it with Bill this year.
We anticipate his life story book to be printed with soft covers and include approximately 100 pages of stories and images. Currently we are reaching out to Bill's many friends and family to gather their favourite Bill stories. Stay tuned for more updates.